Y'all I'm really fighting the urge to shop but I just
realized I'm down to my last two pairs of circle lenses
It's just , it's the holiday season and I shouldn't carelessly spend
money on myself when I should be gifting others but. . . lol
SO I'm thinking on it right now but that puts a damper on my
end of the year / new year plans.
While I am procrastinating, I
do
have some looks planned.
One for Christmas and one for New Years!
One is rather sparkly and the other is dolly
(
✿
´ ꒳ ` )
those were your spoilers btw lol
Question , should I order some lenses now or wait until the
holiday madness is over? Basically wait until January.
Which isn't very far away actually now that I think of it.....
but I'm also supposed to be saving up for a concert trip ehhh
(okay I'm rambling now, sorry.)
I think if I can get them I'm definitely going for the Venus Eye
Mega Candy brown, and maybe Naturali Charming green
♥
Also I'm in the crafting mood~ I'm still on the search for a nice
oversized denim jacket. I want to customize it for a really cool
street fashion look.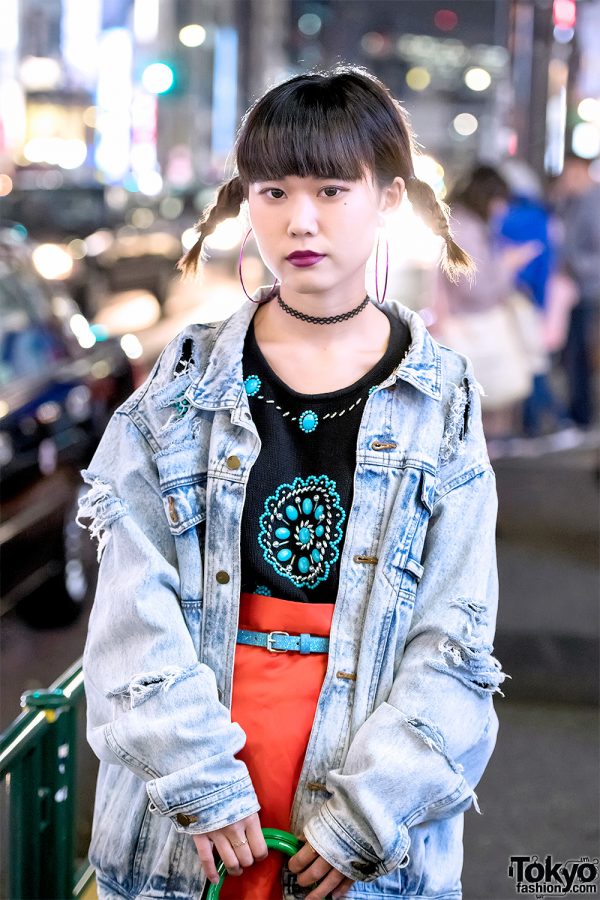 I haven't sketched it out but I want a huge
heart on the back; preferably quilted or just stuffed like the
concept of a pillow, surrounded with lace! I also want to put a
lot of patches I've been collecting. I think this jacket will
complement Cult Party Kei and maybe Menhera.
Style-wise, think of Spank! brand.
I can't wait to get started!!
Until next post,