Hello Cuties~
Today's post is about what I did on my birthday!
You're probably thinking with the photoshoot I had, I did something equally classy . . . yeah? On the contrary, I collected birthday freebies. ( 。ˇ艸ˇ) www
But first, an obligatory picture with my birthday cake to make my mother happy (lol). I got my cake from Nothing Bundt Cakes. If you ever get a chance, try the strawberries and cream flavor!!!
It rained majority of my birthday but that didn't stop me from having fun! My sweet Prince took me to get Korean corndogs!! A Mochinut just opened near me and I had been dying to try it.
It's so pretty on the inside! I got to play one of the gashapon for BT21 merch and I got my favorite : Shooky! Perhaps I'm childish, but I was ecstatic because what are the odds?! But anyway, the corndogs . . .
DELICIOUS! I wanted another one (lmao). You get to pick if you want meat or cheese in the middle, the coating and a sauce. I picked meat, potato chunks and spicy mayo~ (っ˘ڡ˘ς) But you know as the birthday princess I had to have more than just the corndog.
We got mochi donuts too! I couldn't pick just one, or even just three for that matter (lol). And the coolest thing is they have a King Cake donut for Mardi Gras! (It's officially carnival season y'all~) And for my readers who may not know what king cake is —
The name "king cake" comes from the Biblical story of the three kings who bring gifts to Baby Jesus.
A blend of coffee cake and cinnamon roll, king cake is usually iced in yellow, green and purple
– the colors of Mardi Gras -- and is frequently packed with fruit fillings and decadent cream cheeses.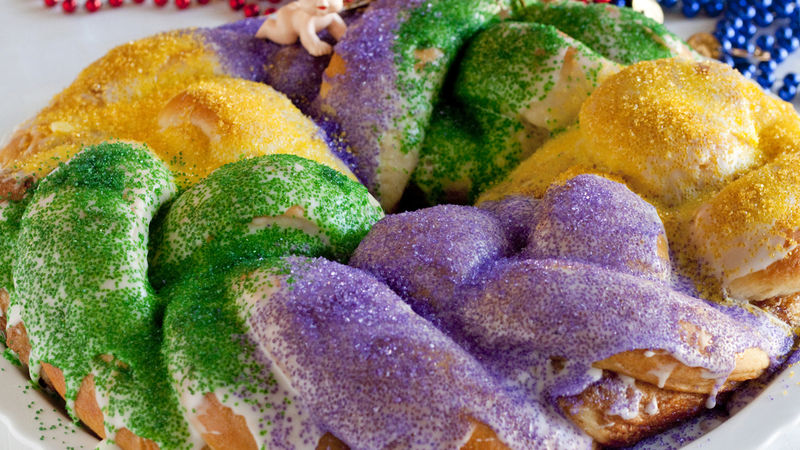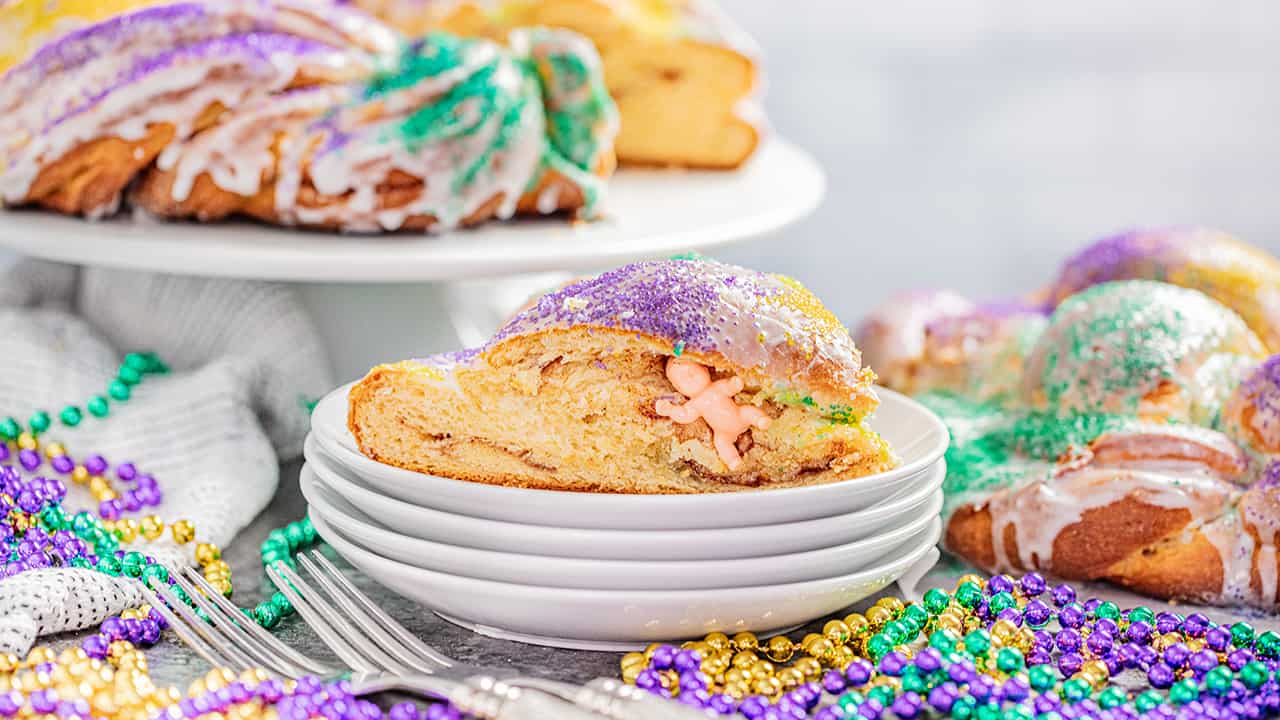 And every king cake has a little baby inside to represent baby Jesus. It's tradition that if you discover the baby in the cake, you buy the next one for a gathering. Or at some parties you win a prize. I think it's the funniest and cutest thing ever when I find a brown baby; and we got one!
Now the freebies!!!
First stop : Kung Fu Tea!
Being a rewards member, they give you $6 credit for a drink. So I got this chai tea boba latte free~
Next, Starbucks!
You get one free item as a member. I got a brownie!
Around this time we went to the mall hoping to get my Sephora freebie, but they didn't have the one I wanted. 。゚(゚´(00)`゚)゚。pien~ I was looking to get the Dior perfume duo. But all is well, I just went ahead and got my actual gift.
Alien by Mugler perfume set! I've had my eyes on this scent for a few months now. I got a sample before and fell in love with its softness.
I'm still going to keep my eyes open for restock on that sephora birthday freebie. (・θ・) After our mall crawl, we were big kids at Dave & Busters. I always have fun there with my boyfriend~
My last birthday freebie was from Crumbl~
As a member you get one free cookie!
A delightful way to end my night! I had a wonderful birthday and wouldn't have done it any different. ♡(。- ω -)
Almost forgot one more gift I got a few days before my birthday. From my salon, I got one free body scrub!
The perfume sample is from the mall. The sweet lady gave it to me when I mentioned my birthday. It was my first time smelling Very Good Girl and Y'ALL, the lychee is heavenly in this perfume! Definitely added to my wishlist. And I would say I'm done spoiling myself, but Valentine's day is around the corner~ Somewhere you can hear the faint screaming of my wallet . . .
Thank you for reading!
xoxo, Amiman♥