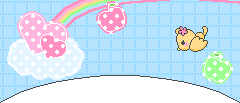 I've been online shopping again lol
Colourpop had a 20% off site-wide sale as well as
a free shipping on orders over $30 promotion.
I've been dying to try their pressed powder eyeshadows!
So I bought 10 aaaand got a brush free~
"I cannoli be happy when I'm with you!"
omg that's so friggin cute!!!!
I can't wait to use these!
Which brings me to my next topic~
Videos!
I just purchased some new batteries for my camera!
I got lithium batteries this time so I hope these last a while.
Tomorrow I plan to film a swatch video for all 10 eyeshadows
ヾ(〃^∇^)ノ♪
depending on how smoothly that goes (including time-wise)
See you in the next post!
~ Love you!! x Amiman ~