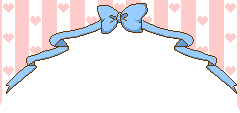 Hello~~!
Amiman here, I have a fun look to share with you ♡
I did another inspired look! This time I tried my hand at copying this makeup look by Sakurina from a 2012 issue of Ageha magazine!
I've wanted to try out this look for a while (it's been in my inspo folder for months). I've mentioned before that I feel like my past makeup looks lack different color usage. (outside the bronze, browns and golds) So I'm glad I gave this a try!

What do you think? I'm pretty happy with how it turned out! I noticed I'm even wearing similar lenses to the ones Sakurina is wearing
( ƅ°ਉ°)ƅ
This also gave me a chance to use a pair of lower lashes I've never tried out before! The inner corner was a little stubborn but they weren't too hard to handle.

♡Step by Step♡
•
first, apply eyeshadow primer. Then with a small brush apply Nyx's jumbo pencil in the color "milk" on 1/3 of the eyelid starting from the inner corner. This makes the lighter colors vibrant and not appear chalky.
•
next are the eyeshadows! For this look I used Too Faced's bon bons palette and Beauty gems' palette
•
for base color I used "cashew chew"
•
next, apply a white eyeshadow from the inner corner of the lid to where your iris starts
•
then apply an orange eyeshadow to the middle of the lid
•
apply a hot pink on the outer corner of the eyelid, I used "totally fetch". Using the same color, place this under the lower lash line.
•
next, use a white pencil eyeliner on the waterline
•
make sure to leave no harsh lines with the eyeshadows. To blend out these lines I applied "mocha" in the crease of my eyelids
•
lightly apply a shimmery white / silver color to the inner corner of the eye
•
using an eyeliner pen or liquid liner, draw a pointed line at the inner corner of the eye. Also draw an angled wing. By looking at the picture of Sakurina's makeup it sort of looks like a check mark (lol)
•
Put on falsies! I used Eyemazing no. 004 and lower lashes from ebay. The lower lashes look very similar to the ones pictured on Sakurina
•
After foundation and concealer apply a rosy or pink blush. I'm using smooth minerals in "perfect plum" it's more of a dusty rose color on me.
•
For the lips I used Nyx's matte lip cream in "cannes" and topped it with a clear gloss
Now you're done!
Selfie ~₊·*◟(˶╹̆ꇴ╹̆˵)◜‧*・
this weepy filter is just so cute ;;

-blouse: taobao (bobon21)
-skirt: forever21
-shoes: taobao
-accessories: forever21 & off brand
Although it is officially fall, it's still far too hot here in louisiana to wear actual fall clothes lol

I treated myself to a snowball, orchid cream vanilla with condensed milk!
Soon it'll be time for the stands to close for fall/winter ;;

I hope you enjoyed this post, I had a lot of fun doing this makeup look! I'm going to try my best to show different looks now and I hope to keep improving my makeup skills. See you guys next post!