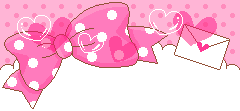 Hi lovelies!
(,, ・∀・)ノ゛
Today I'm sharing a look I tried to recreate by Manya from an issue of Egg magazine!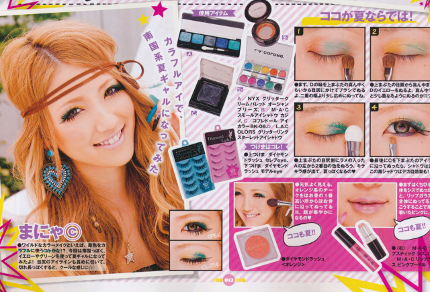 *closeup / detail*
↓↓↓
rimmel stay matte primer
covergirl queen collection all day flawless 3 in 1 foundation (in sheer espresso)
la girl concealers (orange corrector, dark cocoa, mahogany)
maybelline fit me concealer (i recently picked this back up)
elf translucent powder
black radiance baked blush
essence i ♥ stage eyeshadow primer
nyx prismatic eyeshadow (in gilded)
beauty gems palette
la colors liner
nyx lip liner (in cappuccino)
nyx matte lip cream (in cannes)
lipgloss
*not picture: brows - nyx eyebrow gel
*close up!*
↓↓↓
I wish I had lower lashes more like the ones Manya wore in this look but this was the closest I had ;; She's also wearing an orange / coral blush so I mixed a bit of my baked blush with orange eyeshadow.
Nevertheless I had fun doing this look!
I definitely used this makeup look as an excuse to crack open my new nyx eyeshadow! I love the glitter and shimmer to it and it matches my romper perfectly~
(๑♡⌓♡๑)
Can you believe it's almost October? I'm already creating outfits in my head for this fall, so expect a coordinate inspiration post in the near future!
And don't forget I'm posting twice a week so see you next post
◟(◔ั₀◔ั )◞ ༘♡