Hello cuties!
I'm having a pretty productive day so, why not make a post!
This post marks day #7 of the 10 Day Makeup Challenge.
♡

My Guilty Pleasure Makeup Item

♡
When I saw this entry title, I tried to imagine what others thought my guilty pleasure item would be. For a while I couldn't even think of a makeup item that fit the concept of a "guilty pleasure".
A guilty pleasure would be something I enjoy despite feeling that it is not typically held in high regard. The first thing that came to mind seemed too insignificant to post about ; plus I recently stopped using it since I can't find it in store.
So the next best thing I thought of was the
Eyemazing No.004 lashes
!
And I'm down to my last pair too
It might seem weird for me to pick this in the sense that Eyemazing is a known brand that people like. But in my mind, I think most people hold the brands
Diamond Lash
and
Dolly Wink
at the top of the list.
AND I literally over use these eyelashes and tend to feel a liiiiittle guilty about that hahah
。゚(TヮT)゚。
Exhibit A - E :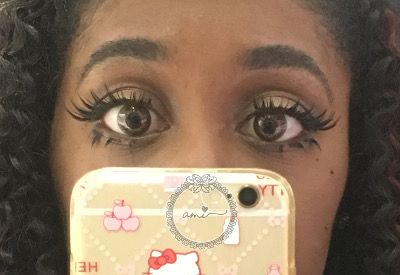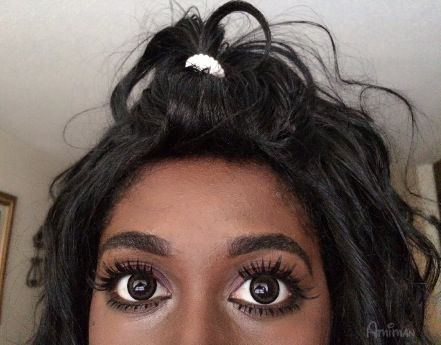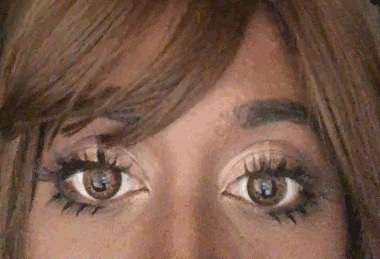 At one point (and sometimes recently) I couldn't go without using these eyelashes. Like no other lash would satisfy me lmao. I couldn't help myself most times!
I remember when I first got these lashes. I won them in a giveaway hosted by Xin!
(a gaijin gal that will forever inspire me~~
♥
)
I was ecstatic!! I couldn't wait to wear all the goodies she gave me! And these lashes have been treating me well ever since. Definitely my current favorite eyelashes!
I love their design most. It's the combination of spikes and tapering effect. I'm weak for eyelashes that are tapered with thicker hairs at the end! So if you ever see me buying new lashes and they look identical to this design, you know why lol
Speaking of eyelashes. . . I need some more lol
Once spring comes I should clean out my eyelash collection. I think I've been holding onto some of them for long enough
Until next time